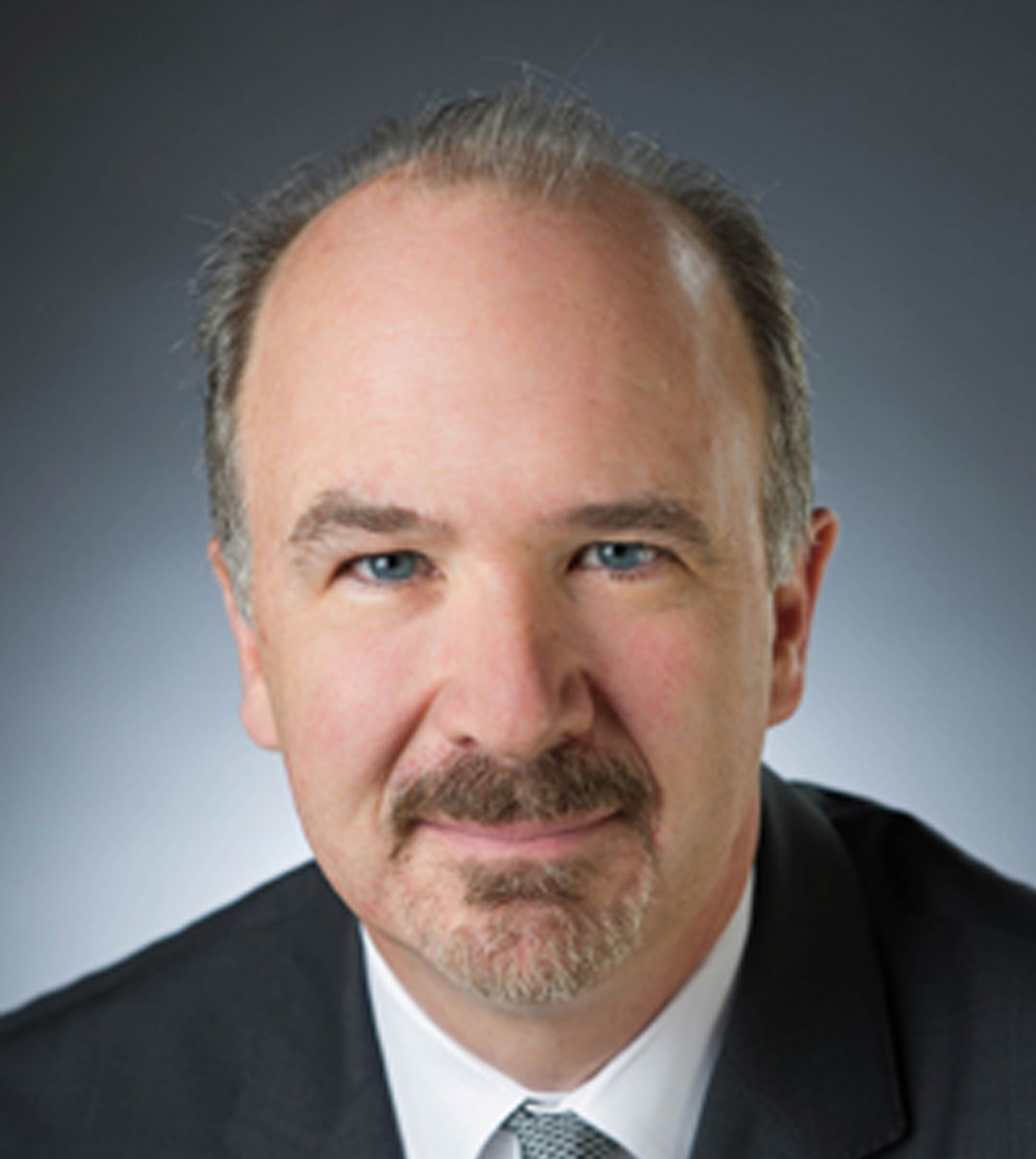 George (Jack) Cioffi, MD is the Edward S. Harkness Professor and Chairman of the Department of Ophthalmology at Columbia University College of Physicians and Surgeons. He also holds the Jean and Richard Deems Endowed Professorship and is the Ophthalmologist-in-Chief at NewYork-Presbyterian Hospital/Columbia University Medical Center. In 2012, Dr. Cioffi was elected as the President of ColumbiaDoctors, the multi-specialty faculty practice organization of more than 1,700 clinicians from Columbia University Medical Center and is concurrently appointed Vice Dean of Clinical Affairs.
Read more about Dr. Cioffi
Dr. Cioffi formerly held the Richard G. Chenoweth Chair of Ophthalmology at the Devers Eye Institute and was the Chief Medical Officer & Senior Vice President at Legacy Health System in Portland, Oregon. He received his medical degree at the University of South Carolina, completed a residency in ophthalmology at the University of Maryland where he also served as Chief Resident, and a fellowship in Research & Clinical Glaucoma at Devers Eye Institute under Dr. E. Michael Van Buskirk. More recently, he completed the inaugural Harvard Business School program in Managing Healthcare Delivery.
Dr. Cioffi is the Editor-in-Chief of Journal of Academic Ophthalmology, the official journal of the Association of University Professors of Ophthalmology (AUPO). As well, he is Editor Emeritus of the Journal of Glaucoma, after serving for 10 years as the Editor-in-Chief, and he is the current Chair of the Basic and Clinical Science Course for the American Academy of Ophthalmology. He is the Chair of the Scientific Advisory Committee for the Glaucoma Research Foundation in San Francisco. He is a past President of the Oregon Academy of Ophthalmology and has served as a member of the FDA Ophthalmology/Dermatology Advisory Committee for drug approval. He also served on the Board of Directors for the Foundation for Medical Excellence and was selected by the Governor John Kitzhaber to serve on the Oregon Health Policy Board's Outcomes & Quality taskforce.
Dr. Cioffi, a physician for more than 30 years, has published over 250 articles, has enjoyed support from the National Eye Institute of the National Institutes of Health for more than 20 years. He has delivered more than a dozen named lectures and has received the Honor Award, the Senior Honor Award and the Secretariat Award from the AAO. He has mentored more than 45 clinical and post-doctoral fellows over his career. These clinicians and scientists are now at academic institutions and in practices around the U.S., Canada, Europe, Asia, and Australia.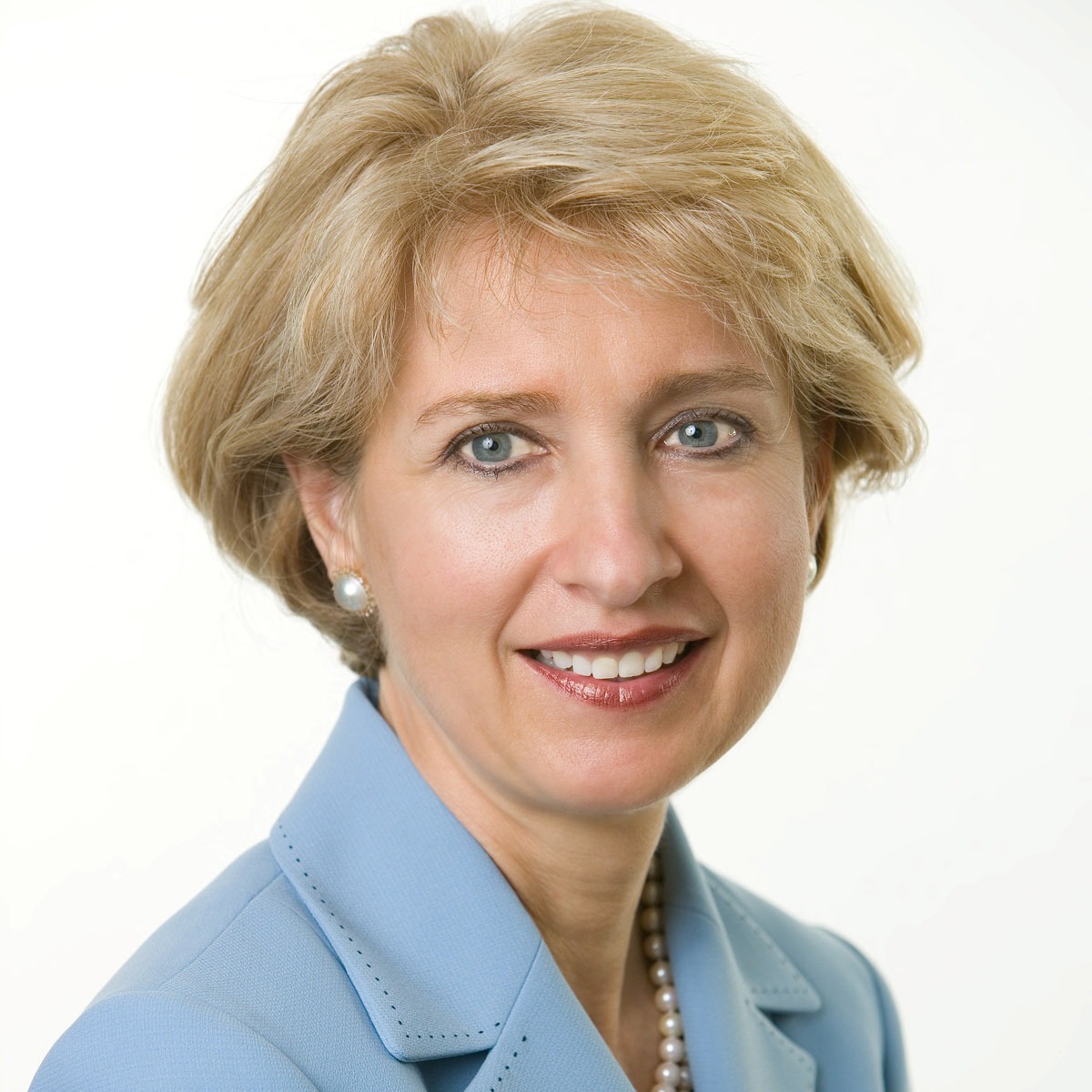 Julia A. Haller, MD, is Ophthalmologist-in-Chief of the Wills Eye Institute, where she holds the William Tasman, MD Endowed Chair. She serves as Professor and Chair of the Department of Ophthalmology at Jefferson Medical College of Thomas Jefferson University and Thomas Jefferson University Hospitals. She was educated at the Bryn Mawr School in Baltimore, Princeton University, and Harvard Medical School. She was an ophthalmology resident, retina fellow, and the first female chief resident at the Wilmer Eye Institute at Johns Hopkins Hospital, and went on to hold both the Katharine Graham and Robert Bond Welch, MD Professorships there before assuming leadership at Wills.
Read more about Dr. Haller
Her honors include the Rolex Achievement Award (to a past participant in collegiate varsity lacrosse), the Crystal Apple Award of the American Society of Retina Specialists for teaching and mentorship, the Kreissig Award from EURETINA, the President's Award from Women in Ophthalmology, a Secretariat Award from the AAO, the Gertrude Pyron Award from the Retina Research Foundation and the ASRS, and a Lifetime Achievement Award from the AAO.
Dr. Haller has published over 250 papers in the peer reviewed literature as well as 22 book chapters. She is past president of the American Society of Retina Specialists, Vice-President and President Elect of the Retina Society, and a member of the Executive Committee of the Macula Society and the Board of Trustees of the Association of University Professors of Ophthalmology. She serves on the editorial boards of RETINA, Retinal Physician, Retina Times, Ocular Surgery News, Retina Today, Ophthalmology Times, EyeWorld, and Evidence-Based Eye Care.
Dr. Haller serves on the Board of the American Retina Foundation, the Board of the ARVO Foundation for Eye Research, and the Board of Trustees of Princeton University.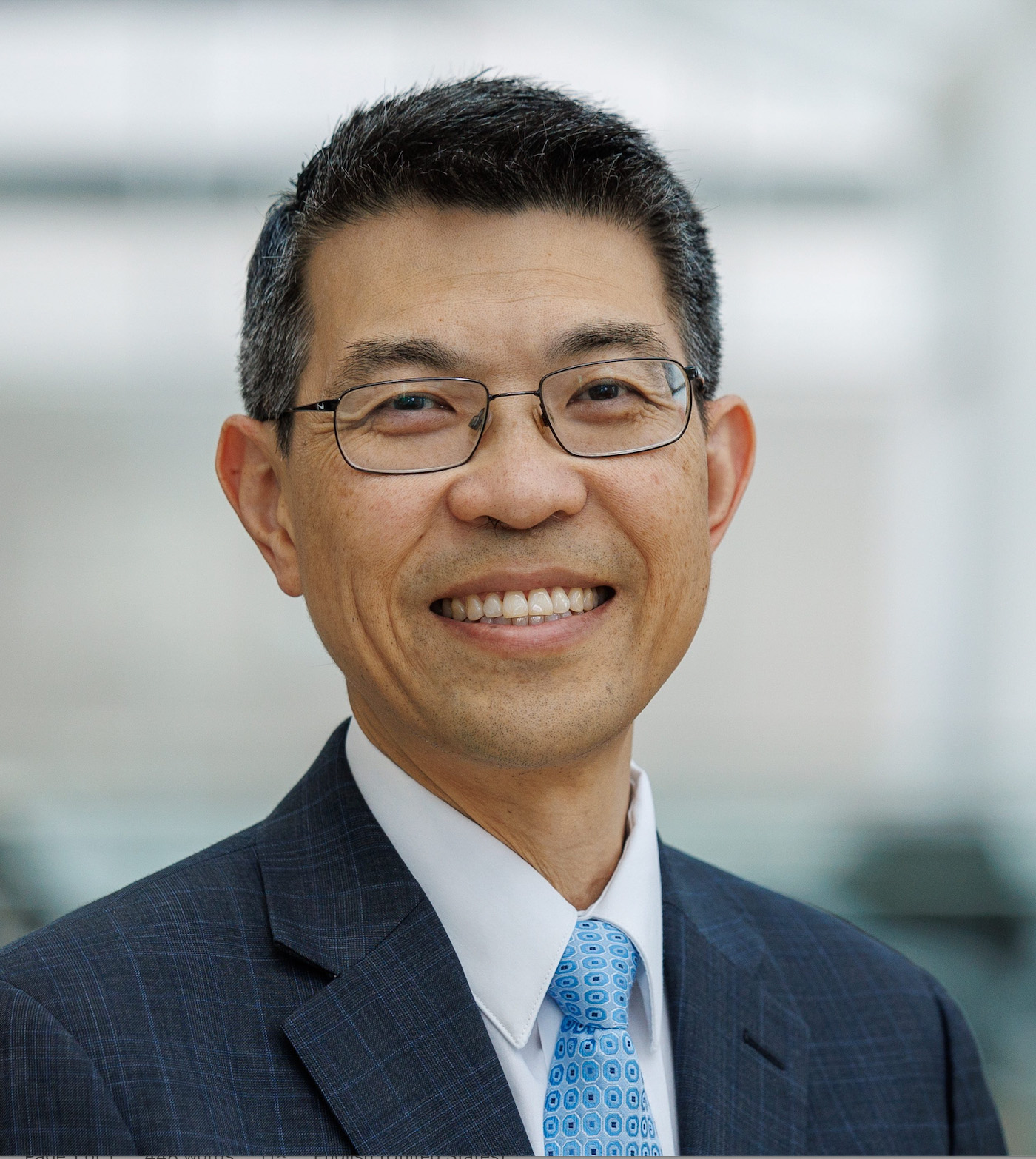 Bennie H. Jeng, MD, MS is the Harold G. Scheie Professor and Chair of the Department of Ophthalmology, and Director of the Scheie Eye Institute, of the University of Pennsylvania Perelman School of Medicine. He earned his bachelor's degree summa cum laude from Washington University in St. Louis and his MD from the University of Pennsylvania School of Medicine. He then completed his ophthalmology residency and chief residency at the Cole Eye Institute of the Cleveland Clinic, which was followed by a fellowship in cornea and external diseases at the Francis I. Proctor Foundation/University of California San Francisco (UCSF) in 2003.
Dr. Jeng then returned back to the Cole Eye Institute to serve on faculty, during which time he was the recipient of a K-grant from the NIH and also earned his Master degree in Clinical Investigation from Case Western Reserve University. He subsequently returned to Proctor/UCSF as an Associate Professor and then Full Professor, where he served as co-director of the UCSF cornea service, Director of the Proctor/UCSF Cornea Fellowship program, and Chief of Ophthalmology at the San Francisco General Hospital, as well as being an R01-funded researcher in ocular surface diseases. In August 2013, Dr. Jeng began his tenure as Chair of the Department of Ophthalmology and Visual Sciences at the University of Maryland School of Medicine where he served for nearly 9 years. He assumed his current position in July 2022.
Dr. Jeng is actively involved in the leadership of many of our ophthalmologic societies, including as President of the Cornea Society, Immediate Past-President of the Eye and Contact Lens Association (formerly CLAO), and on the Board of Directors of the American Board of Ophthalmology. He also serves on several committees of the American Academy of Ophthalmology, including most recently as an Associate Secretary for the annual meeting (Chair of the Annual Meeting Program Committee). He will begin his term on the Board of Directors for the AAO as the Secretary for Annual Meeting in January 2023. He has also served recently on the Board of Directors of the Eye Bank Association of America, and he is an active member of the American Ophthalmological Society as well as the Association of University Professors of Ophthalmology.
Dr. Jeng has published over 140 peer-reviewed journal articles and 30 book chapters, and he has delivered over 400 invited lectures nationally and internationally. He is a past member of the editorial board of JAMA Ophthalmology and Eye, and he recently completed his term as Editor-in-Chief of Eye and Contact Lens. He currently serves as an Associate Editor for Ophthalmology, a Senior editor for Cornea, and as an editorial board member of several other journals including: Ophthalmology Science, Journal of Academic Ophthalmology, and Taiwan Journal of Ophthalmology. He is also the inaugural Editor-in-Chief of Cornea Open, which launched in 2022 and is the official open access journal of the Cornea Society. He is the recipient of resident teaching awards from the Cleveland Clinic and UCSF, and he has also received the Senior Achievement award and the Secretariat award from the American Academy of Ophthalmology. In addition, Dr. Jeng is a Gold Fellow of the Association for Research in Vision and Ophthalmology (FARVO).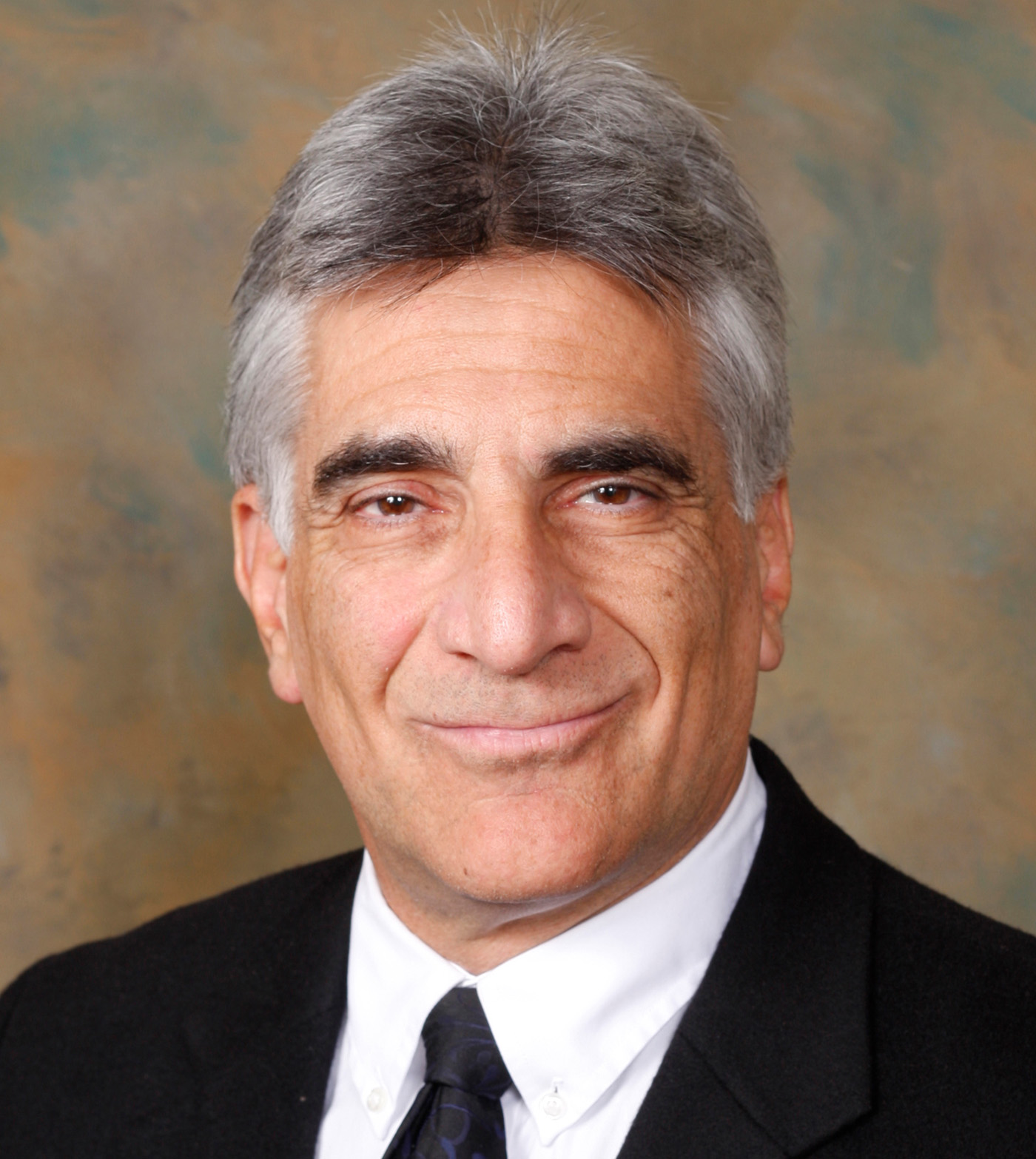 Todd P. Margolis, MD, PhD is the Albert and Edith Wolff Distinguished Professor and Chair of the John F. Hardesty MD Department of Ophthalmology and Visual Sciences at Washington University in St. Louis (WUSM). Dr. Margolis is a graduate of Stanford University and the UCSF Medical Scientist Training Program completing his graduate degree in Neuroscience. Following a residency in Ophthalmology and clinical fellowship in Corneal and External Diseases he completed postdoctoral training in herpes simplex virus (HSV) pathogenesis at UCLA. He joined the faculty at UCSF in 1991 attaining the position of Professor and Director of the F.I. Proctor Foundation in 2000 and creating the nation's first CLIA certified ophthalmology molecular diagnostics lab. He continued at UCSF, teaching, caring for patients, and carrying out basic, translational and clinical research in infectious and inflammatory eye disease until 2014 when he moved to St. Louis to take the position as Chair at WUSM.
Read more about Dr. Margolis
Dr. Margolis has a long-standing interest in regulation of infection with HSV. Prompted by his neuroscience background, his lab research has focused on how HSV and sensory neurons interact to regulate productive and latent viral infection. Based on his lab's discovery that different types of primary sensory neurons are differentially susceptible to outcomes of HSV infection (productive versus latent HSV infection) his current work is focused on identifying the different host neuron's transcriptional repertoires that lead to these different outcomes of infection. The ultimate goal is to identify host gene targets that will reduce HSV reactivation. In the area of translational research Dr. Margolis has spent the last fifteen years developing and testing low-cost screening technology for diabetic retinopathy, retinopathy of prematurity and HIV related infections in underserved populations.
Clinically, Dr. Margolis cares for patients with complicated infectious and inflammatory eye disease with a particular clinical expertise in the areas of HSV and VZV eye disease. To support care of patients with severe ocular inflammatory disease he has helped to create a combined rheumatology/ocular inflammatory disease clinic and an ocular GVHD clinic at WUSM. He has served as an investigator on multiple NIH sponsored clinical trials in the areas of infection, inflammation and HIV including HEDS, ZEDS, SOCA, LSOCA, MUST and PUTT. He is currently serving as the protocol chair for a NIH funded AIDS Malignancy Collaborative study (AMC-104), a feasibility study of the pathogenesis and treatment of Ocular Surface Squamous Neoplasia in HIV infected patients in 4 countries in Sub-Saharan Africa.
Teaching has been a priority for Dr. Margolis. Both residents and fellows rotate with him in his practice and he holds a bi-weekly case-based conference for residents and fellows. In 2021 he received a Fulbright Award to teach a course on critical thinking and diagnostic error at Chiang Mai University School of Medicine in Thailand. He is convinced that we should incorporate a rigorous curriculum of critical thinking into our residency and fellowship programs and that this will lead to less diagnostic error, less therapeutic overuse/misuse, and better interpretation of laboratory testing.
During his career Dr. Margolis has supervised 17 pre-doctoral students and 16 postdoctoral fellows in his lab, as well as over 100 clinical fellows (as well as 31 international fellows), many of whom conducted clinical research. Four of his fellowship trainees are currently chairs of departments of ophthalmology. He has over 200 peer reviewed publications in the scientific literature (H factor=51) and has received a number of awards including the Jules Stein Vision Research Award, RPB Career Development Award, RPB Lew Wasserman Merit Award, RPB Senior Scientific Investigator Award, Faculty AOA award, and 2012 Heed Award. He has served on a number of NIH study sections, NEI council, as an executive editor of the American Journal of Ophthalmology, and as president of ARVO.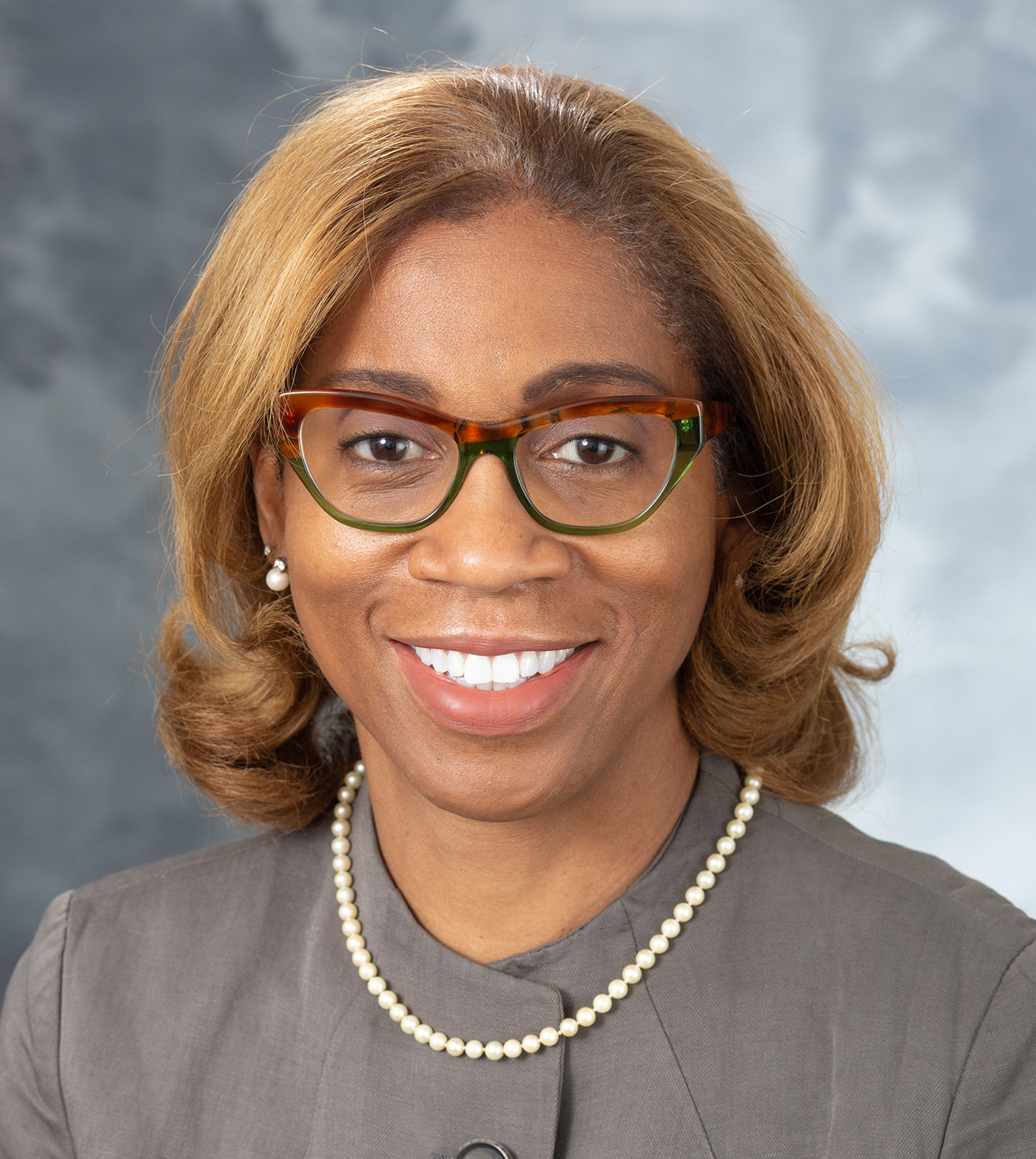 Terri L. Young, MD, MBA is the Peter A. Duehr Endowed Professor and Chairwoman of the Department of Ophthalmology and Visual Sciences (DOVS) at the University of Wisconsin-Madison (UW). She has secondary UW appointments in the Departments of Pediatrics and in Medical Genetics, and adjunct appointments at Duke University and the Singapore Eye Research Institute. She is a pediatric ophthalmologist and clinician-scientist with expertise in ophthalmic genetics and genomics in the areas of refractive error, ocular development and childhood glaucoma. Dr. Young has directed a basic science research laboratory for over 25 years and has authored over 220 peer-reviewed scientific publications, as well as multiple book chapters, articles, reviews, and media materials.
Read more about Dr. Young
Dr. Young completed her medical degree at the Harvard Medical School-Boston, an internship in Pediatric Medicine at the Boston Children's Hospital, and ophthalmology residency training at the University of Illinois at Chicago. Her fellowship in Pediatric Ophthalmology and Research was performed at the Children's Hospital of Philadelphia. Additionally, she completed a Master in Business Administration degree at the Duke University Fuqua School of Business.
Dr. Young's research interests have garnered national/international acclaim, as well as several collaborative initiatives. She has multiple service years to the National Eye Institute as a member of its Board of Scientific Counselors, and multiple permanent member cycles of its study sections and on other NIH study sections. She serves on the journal editorial boards of Experimental Eye Research and Investigative Ophthalmology and Visual Science and is Associate Editor of the Journal of the American Association of Pediatric Ophthalmology and Strabismus (AAPOS).
Dr. Young has participated significantly in service to the Association for Research in Vision and Ophthalmology (ARVO) and was appointed a Gold Fellow in 2015. Dr. Young served as Chair of both the ARVO Diversity Issues, and the Women in Eye and Vision Research Committees. She served on the programming committees of the ARVO Cross-sectional Genetics and the Biochemistry and Molecular Biology sections for which she chaired. Dr. Young now serves on the ARVO Foundation Board of Trustees.
Dr. Young has dedicated her expertise and energy to several of our subspecialty organizations. She has served as the Chair of the Research Committee of AAPOS, Program Committee Chair for the Pediatric Ophthalmology Section of the American Academy of Ophthalmology (AAO), and Treasurer of Women in Ophthalmology, Inc. She recently completed an appointment as Chair of an AAO Diversity, Equity and Inclusion Task Force to assess and change organizational membership demographics.
Dr. Young currently serves on the Board of Trustees of the Association of University Professors in Ophthalmology, chairing its Boot Camp for New Chairs Workshop, and serving on the Compensation Survey and Bylaws Committees.
Dr. Young has been granted Senior Honor Awards from the AAPOS and AAO. She is a nominated and inducted fellow of the American Ophthalmological Society, the Philadelphia College of Physicians, and the Alpha Omega Alpha Honor Medical Society. She serves on the Board of Directors of the Heed Ophthalmic Foundation, and on the Wisconsin Council of the Blind and Visually Disabled.
Dr. Young has used her voice in the many organizations and institutions she serves to make changes that encourage innovation, greater collaboration and learning. She has demonstrated a deep commitment to advocating for and nurturing the next generation of medical and scientific leaders.